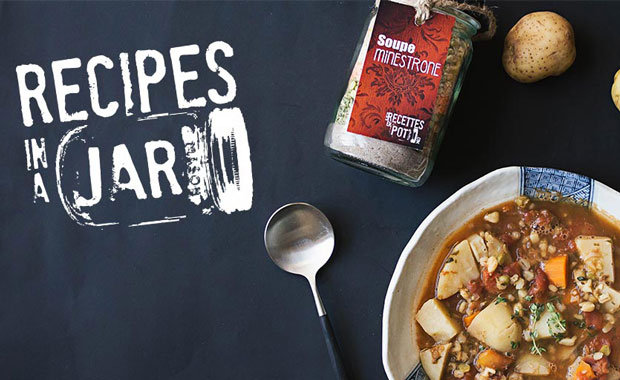 SOCIALLY RESPONSIBLE FUNDRAISING!
Less than 1% waste on each recipe!
Jars are reusable
Label is compostable

Every jar sold = a Free Meal Donation!
At delivery, your group donates the free meal to a location of your choice: food bank, local shelter, families in your community…any location of your choice!
All recipes meet School Food Guidelines for Sugar and Fat Content!
15 recipes available including soup, chili, cookies, pancakes, muffins, meals, dog treats, snacks, and more.
All natural and healthy ingredients
Prepare meals in just 5 minutes
All recipes are only $11.99
Recipes may require up to 4 ingredients from your kitchen such as water, salt/pepper, can of tomatoes – items already found in most kitchens.
Made and distributed from Montreal, Quebec.​
Delivery is booked prior to your start date and arrives within 14 business days.
Arrives sorted by seller!

Fundraising using the online shopping site and/or with paper forms.
CORPORATE PROGRAMS AVAILABLE FOR GIFTS!